With organic plant formula Protect the skin against UVA / UVB which accelerates skin aging.
FDA,ISO and OEM provide.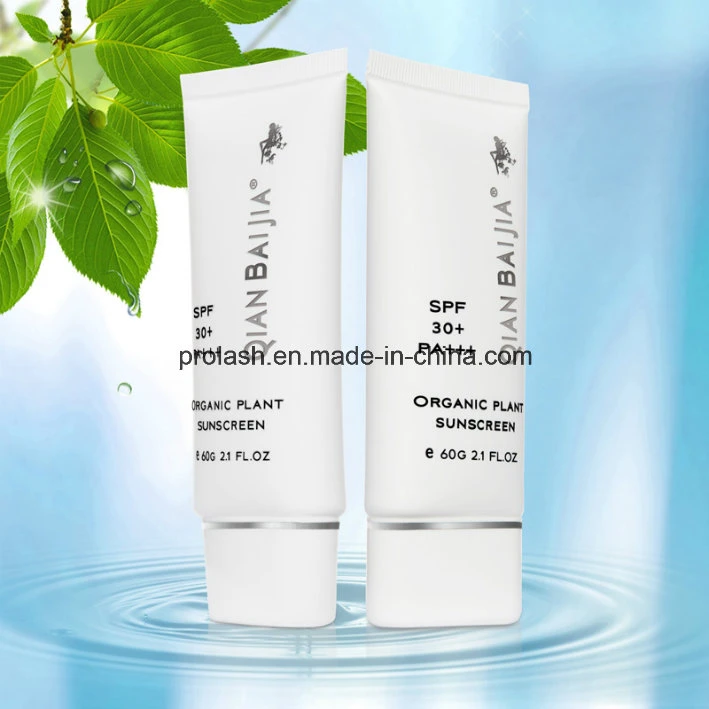 Product Name

Waterproof and Whitening QBEKA Organic Plant Face Sunscreen Sunscreen Cream Cosmetic

Specification

60g

MOQ

100pcs(or we can consult it)

Price

2.5usd/box based on the MOQ

OEM/ODM Provide

Yes

Brand Logo

QBEKA(or as your request)

Payment Terms

T/T,Western Union,Paypal,Bank of China,Money Gram

Advantage&Guarantee

Clinically Proven Effectiveness
Completely Natural Formulation
Unique amino acid formula
Synthetic Fragrance Free
Dermatologist Tested & Approved
Passed - Consumer Skin Sensitization Patch Study



Shelf Life

3 Years

Industry

Skin care product, Bio product, Cosmetic
QBEKA Organic Plant Sunscreen
Whitening Moisturizing
Organic Formula
For All Skin types
Passed skin sensitivity test
Does not mean all people will not be sensitive

Product Description:
Our latest-advanced producing complex combines with QIANBAIJIA independent cutting-edge technology.

Containing various nutrition extracts such as CLA, AHA, vitamin A, MEA, whale vinegar alcohol, it effectively protect vulnerable skin from UV rays with special SPF/PA++, reduce wrinkles and fine lines and make skin glow with a youthful transparency.
O With cutting-edge technology, it can effectively eliminate spots and dull skin.
O Effectively protect skin from computers, mobile phones and other radiation damage.
O Leave your skin firm, smooth, soft and delicate.
O Protect the skin against UVA / UVB which accelerates skin aging.
O Comprehensively improving the skin moisture level, it ensures youthful energy and gives u glory of young.

Ingredient:
Sunflower oil, UVA / UVB sunscreen, titanium dioxide, natural squalane.

Usage:
For the last step of morning care, apply pearl-sized amount of the sunscreen emulsion on face and neck carefully and evenly.

Attention:
O Store in dark, cool place and keep away from direct sunlight and fire.
O Keep out of reach of children.
O Cover it well after use.

E 60g 2.1 FL. OZ

Special Formula is researched by Boss-Biological Laboratory

Production license: XK161089811
Sanitation licence: GD. FDA (2012)
Guard makeup approved by: 29-XK-3531
Implementation standard: QB/T2286-1997

QBEKA "Organic Plant Moisturizing Hydrating" Skin Care Product Series Usage:

Morning: Cleanser- Rose Beauty Liquid-- Whitening Moisturizing Essence (Eye Wrinkle Essence Cream) -- Moisturizing Essence Face Cream- Sunscreen Cream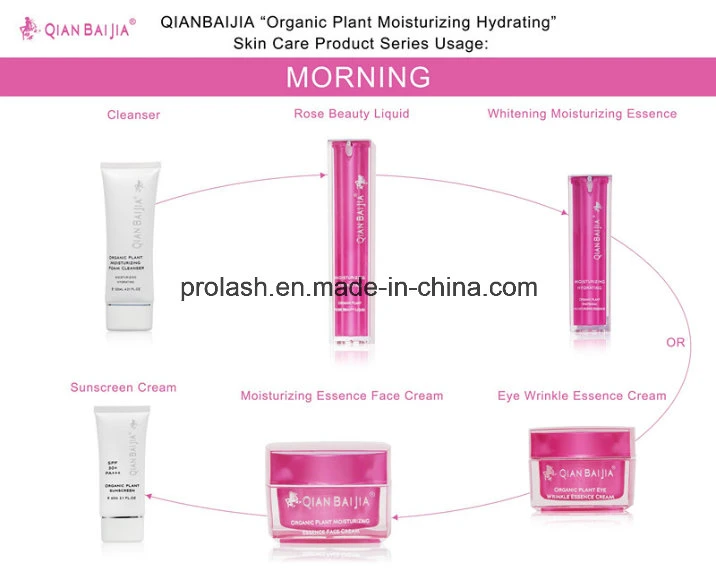 Night: Cleanser -- Rose Beauty Liquid -- Skin Repairing Serum -- Whitening Moisturizing Essence (Eye Wrinkle Essence Cream)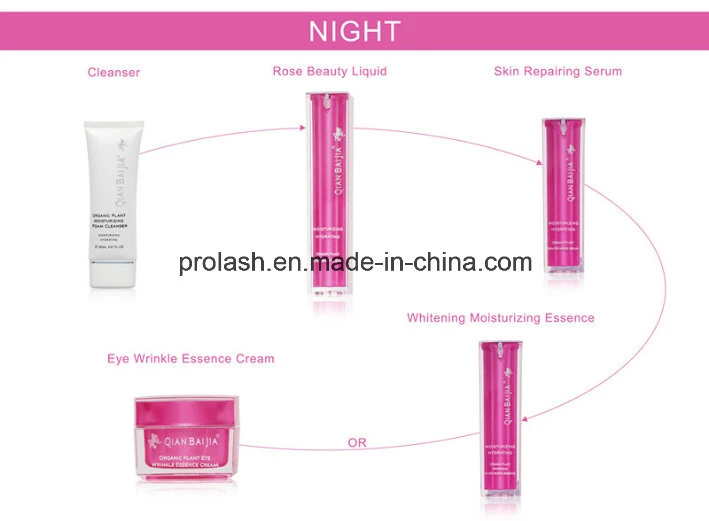 FAQ:
Q: I am interested in your products and want to get more information. What should I do next?
A: You can send you questions from Contact supplier bar located at the right hand side of the web page or simply CLICK HERE, it will take you straight to the contact us page.

Q: Are you manufacturer?
A: Yes, we are the professional manufacturer. We have R&D, production, sales and service supply.

Q: What is your main product?
A: We have the products for Eyelash enhancer, Essence, Makeup mascara, Lip gloss, Silk mask, Slim cream, Skin care cream and cleanser , Essential oil and Skin serum set.

Q: Can I get your price list?
A: Yes, sure. In order to send you our available offered price, please choose the products and let us know the product model and requirement in detail. Please tell us your email as well for our contact.

Q: What's your payment policy?
A: Our paypment is nomally by paypal. We have another payment terms such as T/T, ,Bank of China, Moneygram and Weston Union.
Formal order: 30% payment in advance via T/T as deposit payment and balance payment will be done against the Copy of B/L. L/C payment is also available.

Q: Can I get your products with our logo and design?
A: Yes, of course. We most of products are OEM or ODM with your logo and brand.

Q: Do you provide free sample?
A:We do offer free sample, but customers have to pay shipping cost.

Q: How long is shelf life of product?
A:The shelf life of our skincare and makeup product is at least 3 years, and that of OEM/ODM products depend on shipping time.

Q: How long will it take to deliver the goods?
A:If product is available in stock, it will take one week to deliver it to the port you choose by FOB Term after we receive payment. If the goods are unavailable, lead time will be around one month normally after order. However, for mass production, we will do our best to fulfill your need, but still strongly recommend you to place your order one month before.

Q: What kind of package do you offer?
A: Our products are packed with elegant gift box which keep merchandise in good condition for storage and shipment.